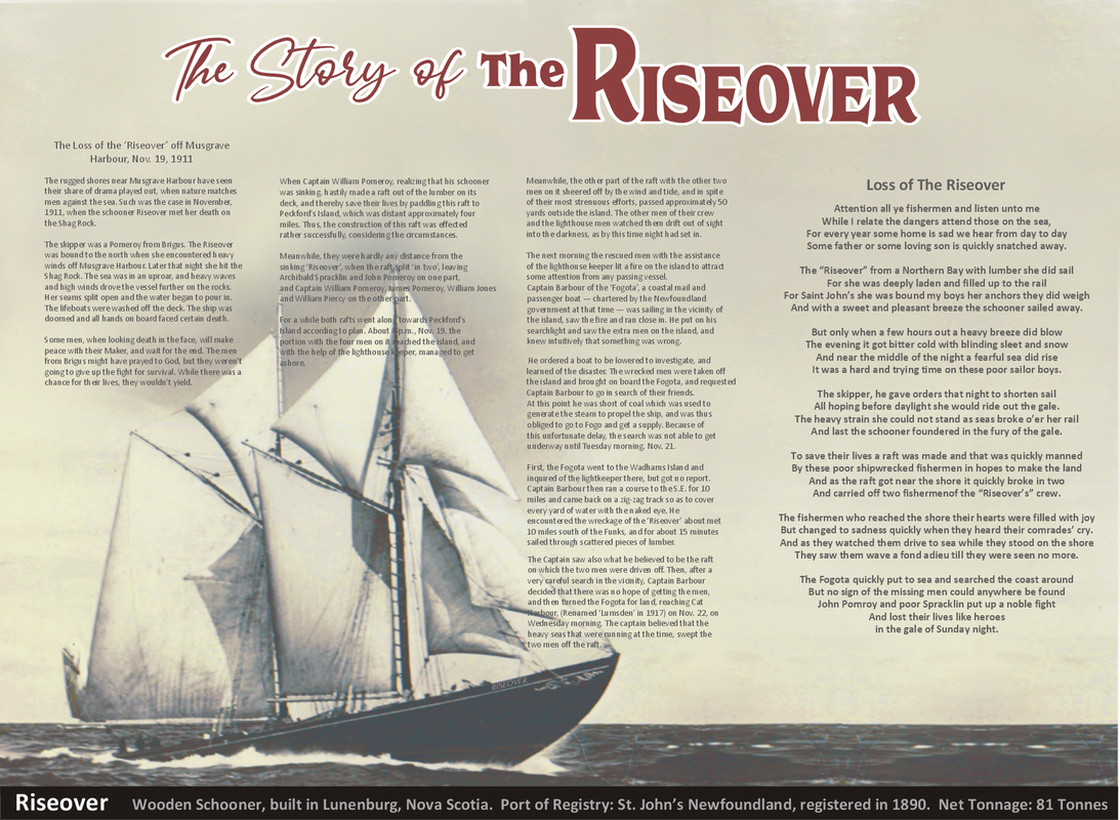 The Riseover
An olde english style pub nestled along the shores of beautiful Brigus in Newfoundland and Labrador. Whether you come by car, foot or boat we are situated in the historic seaside on Pomeroy's Quay. We offer a Lunch - Dinner menu from 12 Noon until 7:00 PM Wednesday,Thursday and Sunday and 12 Noon until 9:00 PM on Friday and Saturday.

If it's just a pint with friends for the afternoon relaxing in our open concept pub we are your destination for the day. We have all the local brands you have been accustomed to or look to try for the first time as you come from away. Local craft beers will be served at The Riseover along with your favorite draught beers from around the world. Our wine list includes both red and white from across the bay and we feature some of our local wineries as well.

So if you haven't ventured out to our little part of the world we recommend you not wait and board a plane and come from away or jump in your car and drive the distance or even set sail on your boat and head towards the harbor in Brigus, Conception Bay as their are berth places for you to tie up at Pomeroys Quay. Looking forward to seeing you all very soon so you can truly experience Good Friends, Great Food and a Fabulous View at The Riseover.
​